BOOK YOUR SESSION : +33 6 60 84 48 16
ABOUT OUR SURFSCHOOL
This prestigious beach close to the nature is located at the end of the Ilbarritz international golf course on the hill between Biarritz & Bidart. It has wonderful restaurants like "La Plancha" and the famous "Blue Cargo". You will find two parking, but also a playground for your children.
Our surfschool welcomes you in a shed on the sand, as close as possible to the surf lessons. You will find a different of surfing packages for all levels (Beginner, intermediate, groups, individuals, coaching, ...). Our surfschool is ideally located between Biarritz & Bidart, it is ideal for spending a moment with your family or friends to give you the best holidays memories.
THE ILBARRITZ SURFSCHOOL, BIDART SURF ACADEMY IS A FRIENDLY AND FAMILY SCHOOL LOCATED ON THE SPLENDID ILBARRITZ BEACH BETWEEN BIARRITZ & BIDART.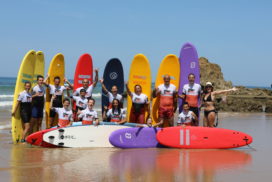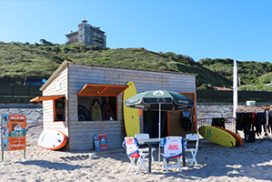 GROUP SESSION :  1 X 1H30: 40€  -  3 X 1H30: 115€  -  5 X 1H30: 175€
GROM SESSION  1 X 1H: 30€  -  3 X 1H: 85€  -  5 X 1H: 125€
INDIVIDUAL LESSON : À PARTIR DE 120€
PERFORMANCE LESSON : À PARTIR DE 60€

SURF LESSON
Our instructors will be delighted to transmit their passion to you according to each level of our surfers. We offer courses at the surfschool adapted to your needs.
Kid / Beginner / Intermediate / Confirmed / Expert / Coaching
RENTAL
The surfschool offers to rent equipment if you wish to improve your surf on the Ilbarritz spot or even on the Biarritz or Bidart surf spots.
Foam surfboard: 10€ / hour
Body Board : 5€/ hour
Wetsuit: 5€/ hour

PHOTO & VIDEO
Your instructor will be able to capture the best moments of surfing with a camera in order to obtain precious memories of you surfing Ilbarritz. You can also get professional photos to immortalize the best waves taken during your stay and offer you personalized coaching.

OUR PLUS
The school offers you the opportunity to have an aperitif at sunset to fully enjoy your day of surfing on the beach. In addition, it has an accommodation address book available to facilitate your accommodation searches for your stay in the south-west between Anglet, Biarritz & Bidart.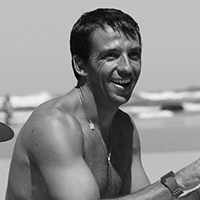 JEAN-ROBERT "JR"
Founder
Coach of the "Pôle France" of French Federation of Surfing and supervises surf lessons at all levels at the Bidart Surf Academy.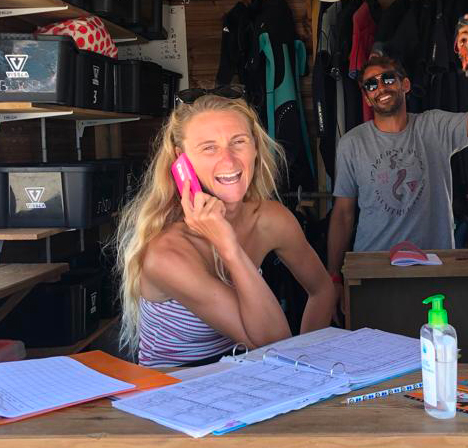 CARLA
Surfschool Manager 
Vice champion of France in master category. Passionate and exciting she will arrange you all the best way to meet your expectations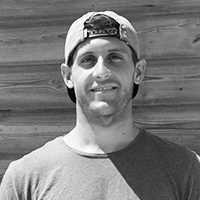 JULES
Monitor
Through these years of experience, adapts its pedagogy of teaching surfing to all our customers.
ALL OF OUR INSTRUCTORS ARE HOLDERS OF BE 1ST DEGREE AND CONTINUING FIRST AID TRAINING.
We also offer group formulas, with accommodation, Stand Up Paddle, or during sunrise or sunset moment.
How to learn surf in Biarritz ?
Do not hesitate to email us to book your surf lesson during your holidays in Biarritz or Bidart, otherwise come see us at our cabin, we would be delighted to welcome you to find you the best surf lesson. Our surfschool is ideal for you, from beginners to experts. Shaka!
BSA | Bidart Surf Academy
+33 6 60 84 48 16
bidartsurfacademy@gmail.com

Bidart Surf Academy
19 impasse Lahontine
64200 Biarritz

Surfspot: plage d'Ilbarritz
avenue du lac 64210 Bidart

08.00 - 21.00