ABOUT OUR SURFSCHOOL
This prestigious beach close to the nature is located at the end of the Ilbarritz international golf course on the hill between Biarritz & Bidart. It has wonderful restaurants like "La Plancha" and the famous "Blue Cargo". You will find free parking, but also a playground for your children.
Our surfschool welcomes you in a shed on the sand, as close as possible to the surf lessons. You will find a different of surfing packages for all levels (Beginner, intermediate, groups, individuals, coaching, ...). Our surfschool is ideally located between Biarritz & Bidart, it is ideal for spending a moment with your family or friends to give you the best holidays memories.
THE ILBARRITZ SURFSCHOOL, BIDART SURF ACADEMY IS A FRIENDLY AND FAMILY SCHOOL LOCATED ON THE SPLENDID ILBARRITZ BEACH BETWEEN BIARRITZ & BIDART.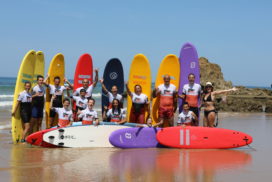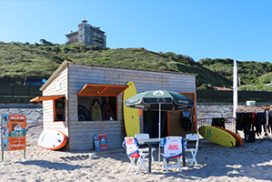 SURF LESSON
Our instructors will be delighted to transmit their passion to you according to each level of our surfers. We offer courses at the surfschool adapted to your needs.
Kid / Beginner / Intermediate / Confirmed / Expert / Coaching
LOCATION
The surfschool offers to rent equipment if you wish to improve your surf on the Ilbarritz spot or even on the Biarritz or Bidart surf spots.
Foam surfboard: 8€ / hour
Body Board : 5€/ hour
Wetsuit: 5€/ hour
Stand up paddle SUP: 20€/ hour

PHOTO & VIDEO
Your instructor will be able to capture the best moments of surfing with a camera in order to obtain precious memories of you surfing Ilbarritz. You can also get professional photos to immortalize the best waves taken during your stay and offer you personalized coaching.

OUR PLUS
The school offers you the opportunity to have an aperitif at sunset to fully enjoy your day of surfing on the beach. In addition, it has an accommodation address book available to facilitate your accommodation searches for your stay in the south-west between Anglet, Biarritz & Bidart.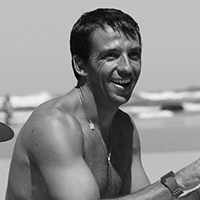 JEAN-ROBERT "JR"
Fondateur de l'école
• Entraîneur du Pôle France de surf
Il encadre les cours de surf sur tous les niveaux à la BSA, de par son expérience professionnelle, il encadre l'ensemble les cours de perfectionnement et forme les jeunes stagiaires au Brevet Professionnel de surf.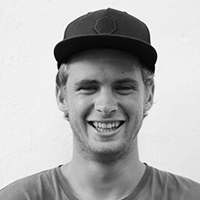 MAXIME
Moniteur Salarié
Ancien compétiteur, Maxime sera trouver en vous le meilleur et vous transmettra sa passion à chaque instant.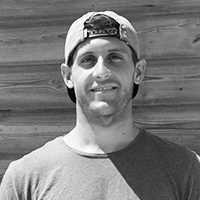 JULES
Moniteur Salarié depuis 5 ans
Par ces années d'expérience, adapte sa pédagogie de l'enseignement du surf à tous nos clients.
All of our instructors hold the BE Education surfing 1st degree and first aid diploma.
We also offer group formulas, with accommodation, Stand Up Paddle, or during sunrise or sunset moment.
How to learn surf in Biarritz ?
Do not hesitate to email us to book your surf lesson during your holidays in Biarritz or Bidart, otherwise come see us at our cabin, we would be delighted to welcome you to find you the best surf lesson. Our surfschool is ideal for you, from beginners to experts. Shaka!
BSA | Bidart Surf Academy
+33 6 60 84 48 16
bidartsurfacademy@gmail.com

Bidart Surf Academy
19 impasse Lahontine
64200 Biarritz

Surfspot: plage d'Ilbarritz
avenue du lac 64210 Bidart

08.00 - 21.00
INSTAGRAM
Sorry:

- Instagram feed not found.